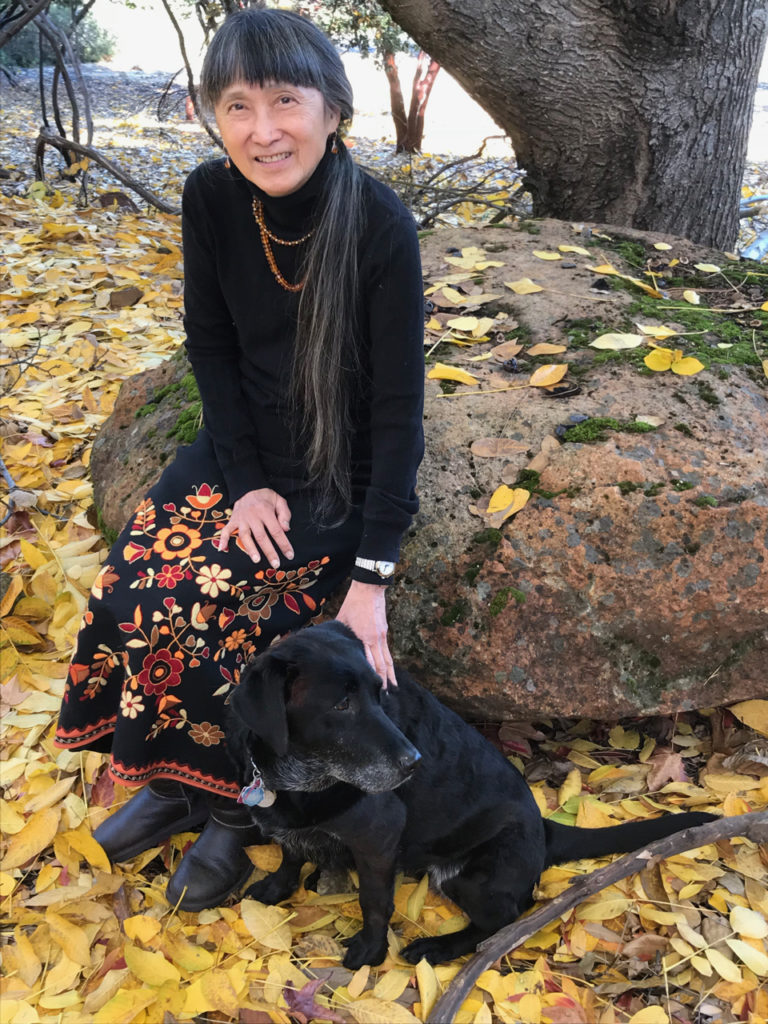 On December 13, 2008, I sat on a chilly stage with my classmates waiting for the moment my name would be called and puppy raiser Heather Findley would tell her experiences bringing up a tiny, willful black Lab named Hedy. Then I would be assisted to the podium where Heather would hand me the leash and Hedy would be my official guide for as long as our partnership would last. It brings tears to my eyes as I write.
At this moment, Hedy is snoring next to me, her back against the leg of my chair. It hasn't always been like this. When we met for the first time, we disliked each other thoroughly. It isn't true that it's always love at first sight. Throughout my training at GDB (Guide Dogs for the Blind), I seriously wondered how this stubborn, aloof, independent dog could be God's best choice for me, the one I prayed a full year He would select to be my partner and guide.
I can't believe it's been ten years! So much has changed in so many ways! Planning to publish a book on living with a guide dog in real life, I wrote stories of our first year at home, but, as I said, things change, and here we are, nearing the end of her career, and I still have four or five other books in the queue waiting to be written before I can no longer type… or remember. I kind of have a plan of putting together a book or two of stories that I don't have time or energy to write into completion on their own, so the rather shocking truth of having a professional guide dog at home and in public may yet someday be seen.
Meanwhile, in honor of our now invaluable partnership, friendship, loveship, and indelible bond, I'm celebrating our decade of unique relationship that is closer than a marriage, and more surprising and fulfilling than any I've ever had with another sentient being.
Thank you, my darling Hedy, for ten years of freedom you alone could bring into my life in your own, inimitable way.
– – – –
For anyone curious about our experience at guide dog school, I have published two books on that subject.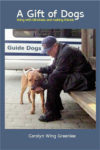 A Gift of Dogs is interviews with my classmates. Having never been around blind and visually impaired people, I was curious to hear their stories. They range from a disgruntled rap singer afraid to use a cane lest he be mugged on the streets of Detroit, to a man who suddenly went blind on the L.A. Freeway at 60 miles an hour. Each one told the story of dealing with blindness and the difference their dog made as they learned to walk independently, trusting a four-footed guide who was committed to keeping them safe.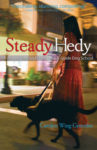 Steady Hedy is my own descent into blindness, all twenty-eight days behind the private doors at Guide Dogs for the Blind, and how my worst nightmare became the source of my greatest healing. Interwoven with that extraordinary transformation are the interactions I had with my instructors and classmates. It was a month of dealing with differences, learning to be a family that helped each other overcome fears and doubts, becoming in the process people of hope with new skills that equipped us to face courageously the issues of blindness with a partnership that is only possible to those who have had such devastating catastrophic loss.